Omdat het kan: 15x kwijlen over shirtless foto's van Noah Centineo
Vorige week knalden we een foto van Noah Centineo in bloot bovenlijf op onze Facebookpagina en omdat die meer likes opleverde dan een gemiddeld artikel jullie blijkbaar wel fan zijn van een shirtloze Noah wijdden we er met alle liefde van de wereld een artikel aan. Tough job, but someone's gotta do it. 
Het begon natuurlijk allemaal bij dit beeld: de hele wereld stond in rep en roer en wij konden niet stoppen met staren. 'Why have abs when you can have kebabs?' is duidelijk niet van toepassing wanneer het om Noah gaat. ?
Niet weglopen, Noah. #stayclose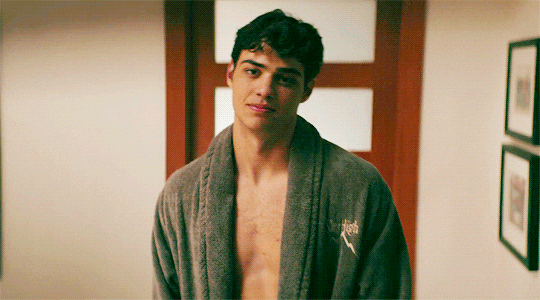 Zo, het leukste artikel van de week is dan ook alweer geschreven.
PS: NSMBL is er nu ook elke vrijdag in je mailbox.
Het is met kattengifkes. En Blandy, die ook.